Our courses now on OpenSesame
The world of training is rapidly changing. More and more online training providers are offerings courses to individuals and organizations. I'm proud to announce that we have signed an agreement with OpenSesame to make our courses available through their marketplace. Now you have a number of options to access our courses through a wide range of online course platform providers.
OpenSesame
Within the next coming weeks, you will be able to purchase our courses through OpenSesame. You can find the full listing of our courses here. OpenSesame offer bundle course packages so here you will be able to purchase the full course pack of Office 2010 and Office 2013 courses. OpenSesame makes sure that all courses automatically play on any SCORM compliant Learning Management Systems. That way you can purchase our courses and then have them available for your employees through your existing learning management system platform.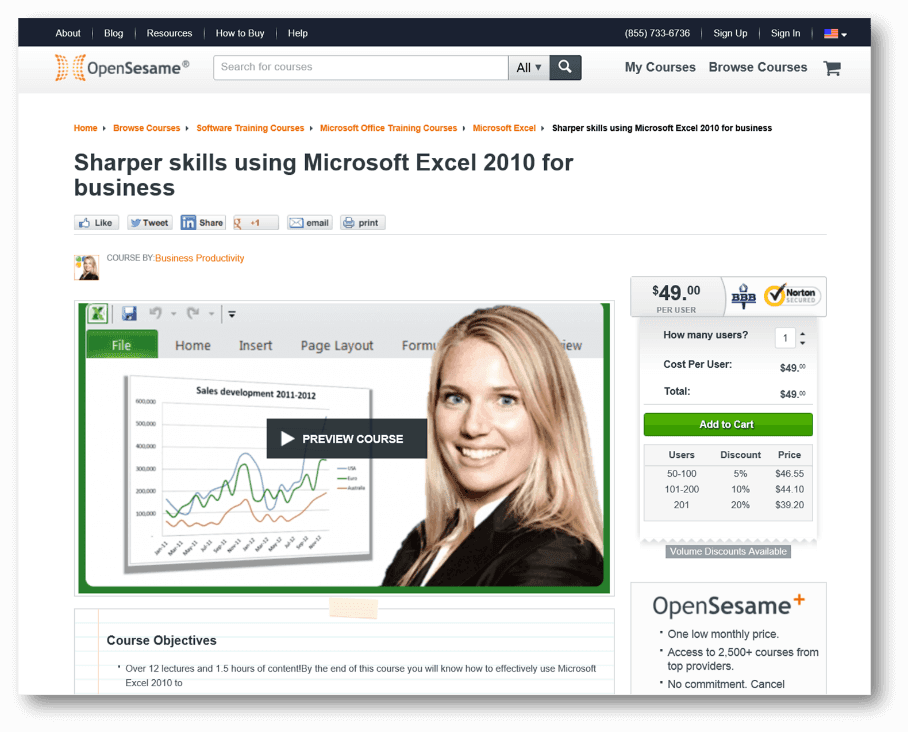 Udemy
We launched our first course, Eye-catching presentations using Microsoft PowerPoint 2010, on Udemy in April 2013. Since then our courses have been taken by more than 4500 students through Udemy.  You can access the full listing of our courses available on Udemy here. Through Udemy you can access your courses through a number of devices (including iPads/iPhones and Android phones) and take your courses offline.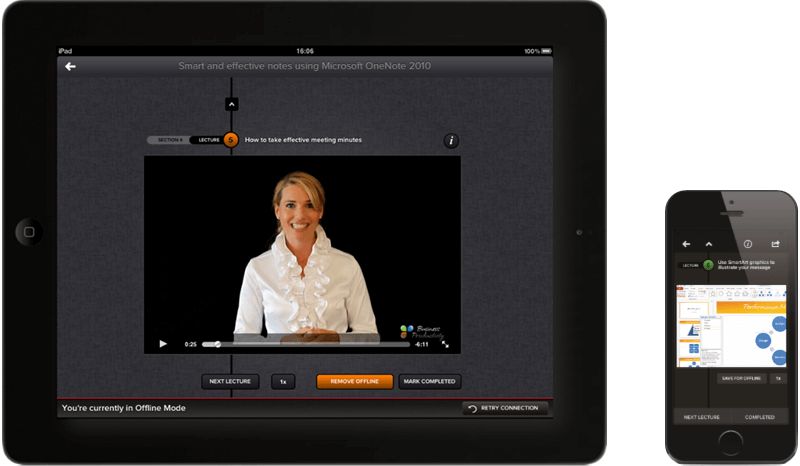 Bizsnack
Bizsnack offers a selection of our Business Productivity courses. You can see the selection of courses here. Unlike other course providers that offer thousands of courses, Bizsnack limit their course library to only include a selected number of courses uniquely targeted for businesses. Bizsnack has introduced "gamification" to their course platform so that students who take the courses can earn badges and points.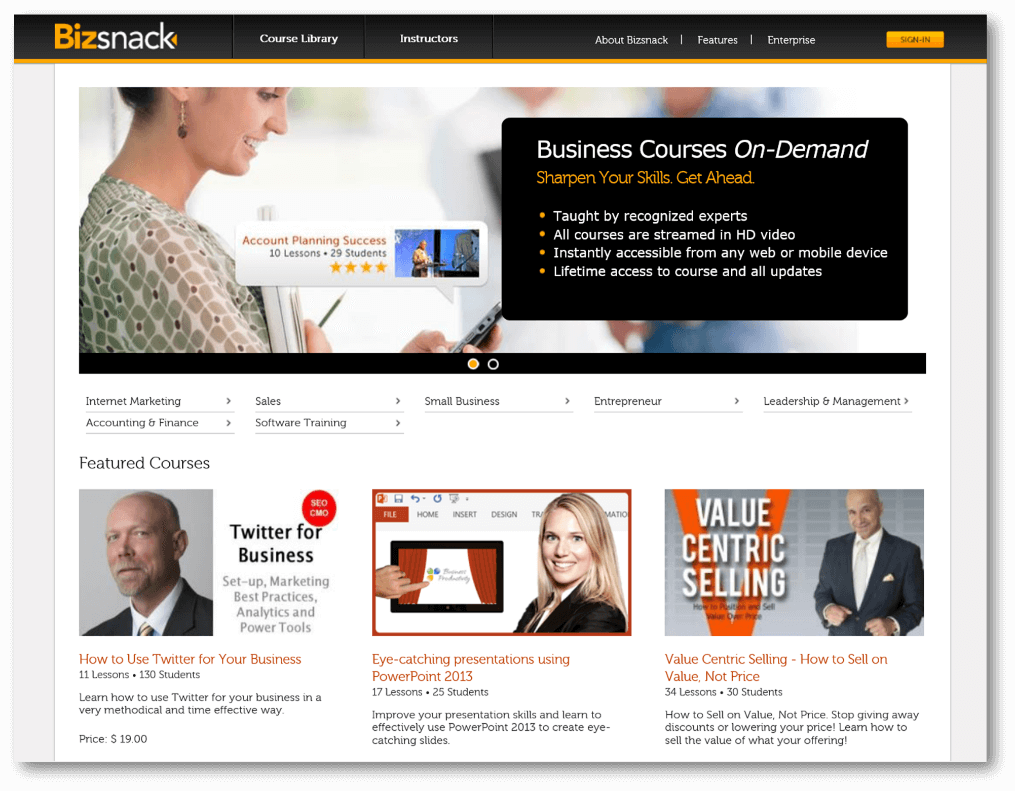 Adobe Knowhow
A selection of our Office 2010 courses is available through the Adobe Knowhow course platform. The easiest way to find our courses is to do a search for "Ulrika Hedlund" and you will see the courses available. The Adobe KnowHow course environment provides a note-taking capability to encourage more active course taking.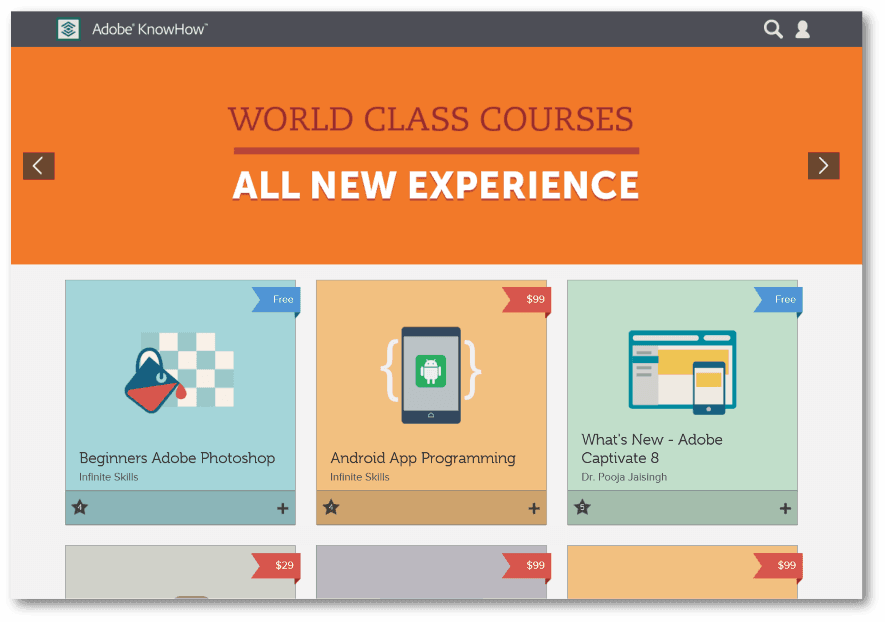 GetSharpCourses
GetSharpCourses is our own course marketplace. Here we offer our courses at a discounted price (approximately 40% discount). By accessing our courses through the GetSharpCourses platform you'll be sure not to get bombarded by email with course offerings (this is a common complaint from students from some of the other course platforms). Through GetSharpCourses we can also provide an isolated course environment uniquely for you with the courses you select for your employees. We can integrate the course platform with your directory service so that employees don't have to log in separately to the course environment.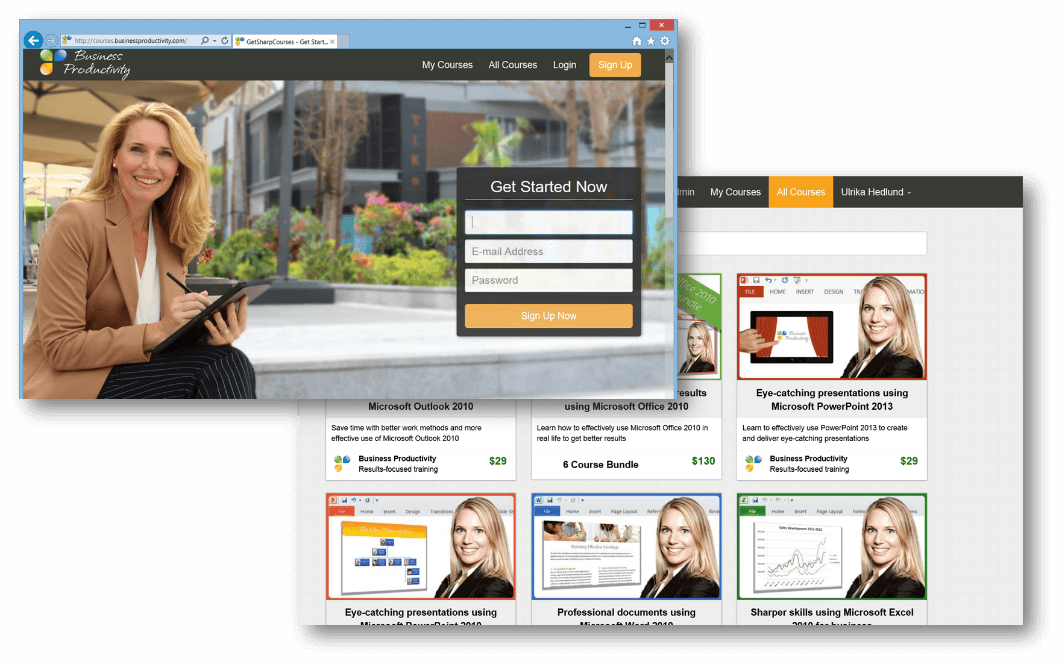 Find a solution that suits your needs
Having too many options can sometimes be a bit overwhelming. If you want to increase your employees' productivity by providing them with our courses we'd be happy to help you find the best possible solution. Perhaps it is a combination of courses as well as short video tutorials? Whatever your needs are, we'd be happy to help you find the most suitable solution. Contact us on info@businessproductivity.com today and we'll help you!
(If you have difficulties reading this article, you can access the full article in pdf here).