OneNote in Everyday Life
Last week we had a lot of fun at our house recording a documentary of how I use OneNote to stay organized in my personal life. The documentary will be shown during the "Learn OneNote Conference 2016". This is a free, online conference that brings together the worlds' experts on OneNote to share their knowledge. I'm very honored to have been selected to be one of them.
My session, called "OneNote in Everyday Life" will be aired at 5 pm on Monday, November 14th.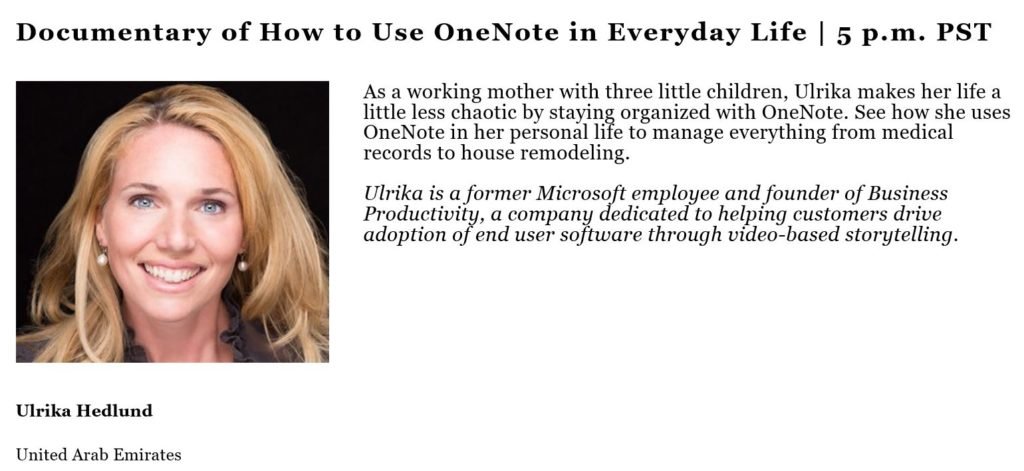 In this blog post, you will get a quick overview of the things I will cover during my session.
Set up OneNote to synchronize your notes across devices
In the first section, you will learn how to set up OneNote across your devices to keep your notes synchronized. Here, you will also learn more about Office Lens, which is a free mobile pocket scanner app from Microsoft that you can effectively use to send photos of receipts and documents to your OneNote notebook.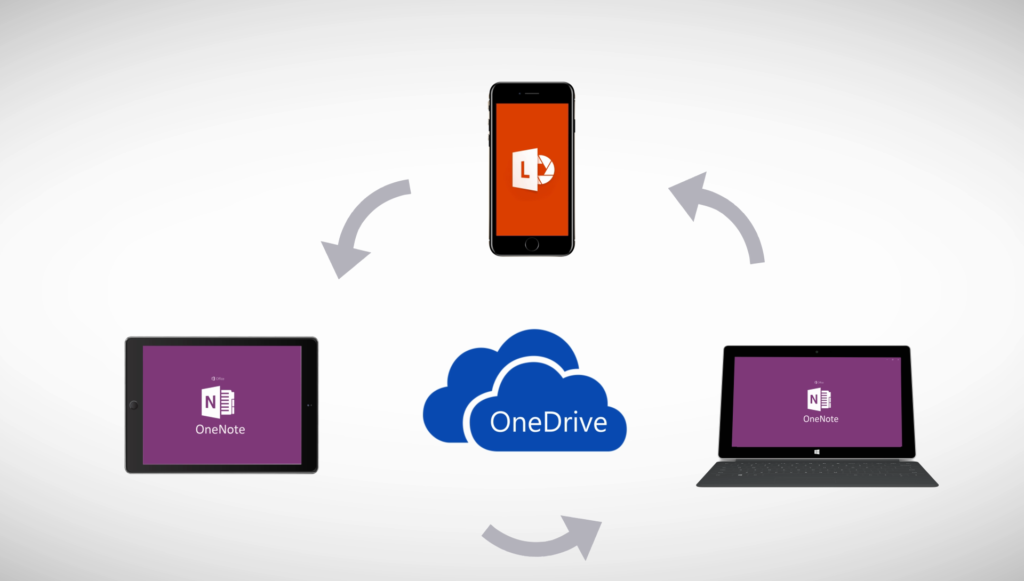 Take notes on the go
In the second section, I show you how you can take notes on the go. Whether you are reading an eBook or listening to an audiobook or podcast it's easy to take a note of something you want to remember in your OneNote notebook. You can add notes to your mobile OneNote notebook by typing, inserting audio notes, or by taking screenshots and then inserting the image into your notes.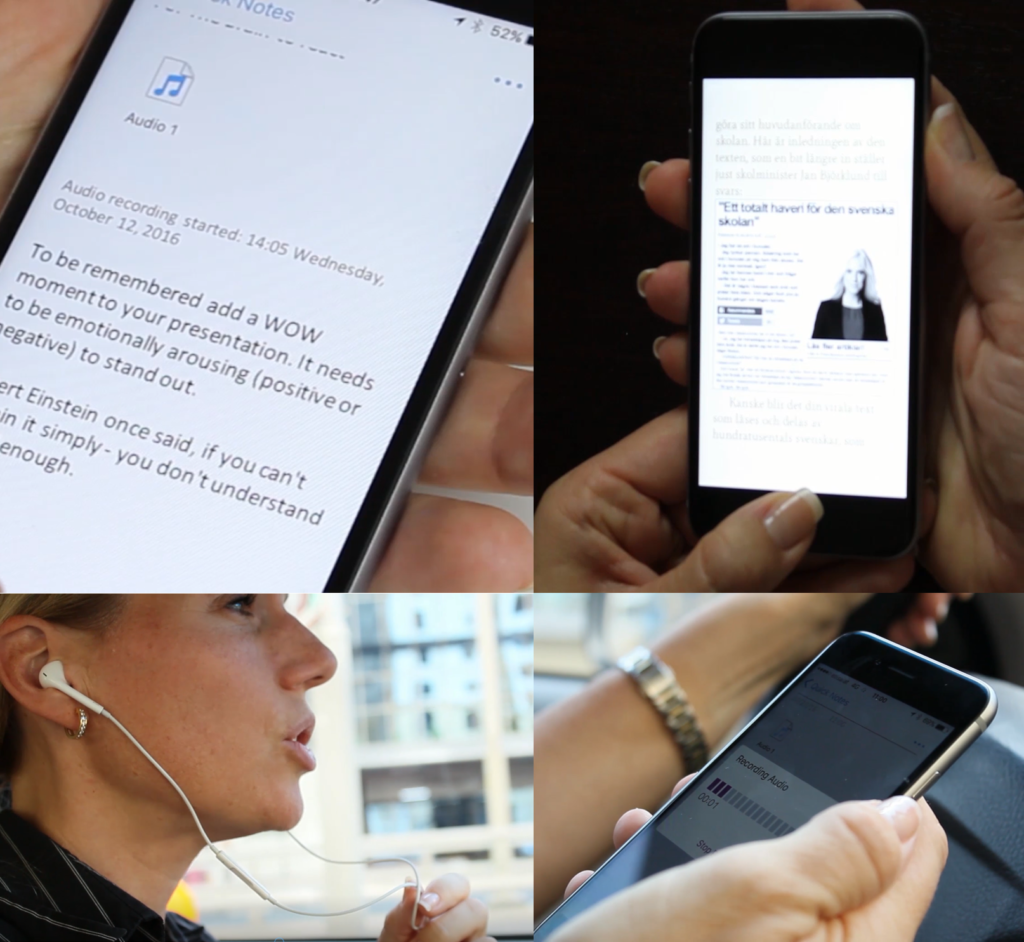 Digitize your receipts, business cards and documents
In the second part of the documentary you will learn how you can use OneNote and Office Lens to digitize receipts, business cards and important (and not important but sentimental) documents. I use this for everything from receipts and warranties, children vaccination records and drawings.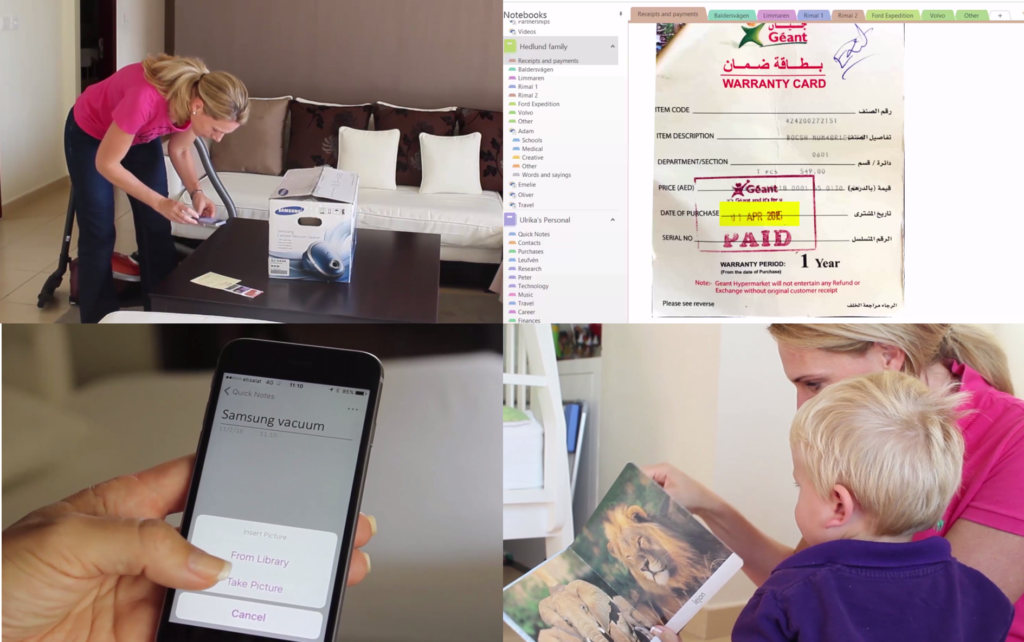 Take effective notes during meetings
In this section, you will see how I use OneNote and my Surface to take notes during meetings. I prefer taking handwritten notes during meetings, by doing so, I can keep better eye-contact with everyone in the meeting. I also use the camera on the surface tablet to insert photographs of things that are being shown.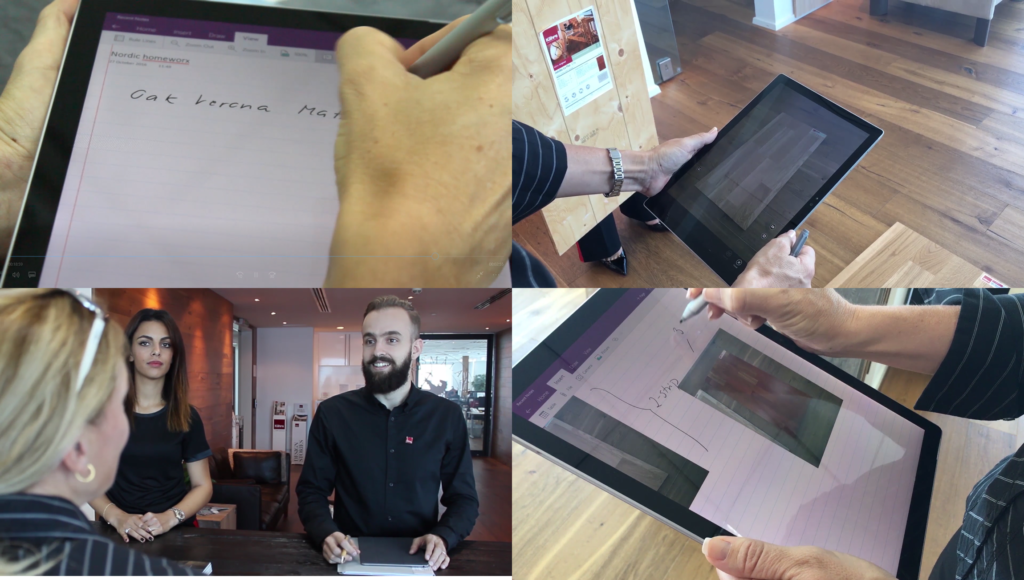 Say goodbye to paper printouts
In the final section of the documentary, you will learn how you can go fully paper-less by inserting file printouts into your OneNote notebook. If you have a tablet with a stylus, you can draw and write comments on the file printout. This way you always have your documents and your notes with you, without having to carry piles of paper around. Also, you don't have to worry about carrying a calculator with you. With OneNote, you can perform calculations on the spot. Just write down the equation and OneNote gives you the answer. Or, for more advanced calculations you can just insert an Excel spreadsheet into your notes.
Closing
Even though everything in this documentary covers usage scenarios from my personal life, I hope you can draw parallels to the things you do at work to understand how you could benefit from using OneNote, Office Lens and OneDrive in your day to day job. Again, make sure to register for the "Learn OneNote Conference 2016" to access all OneNote videos free of charge during the conference Nov 12th – 17th.