A quick overview of Sway
Sway is a modern, cloud-based tool that enables you to create visually attractive stories that really stand out.
Start from scratch, a document or select one of the many pre-populated templates to kick-start your story.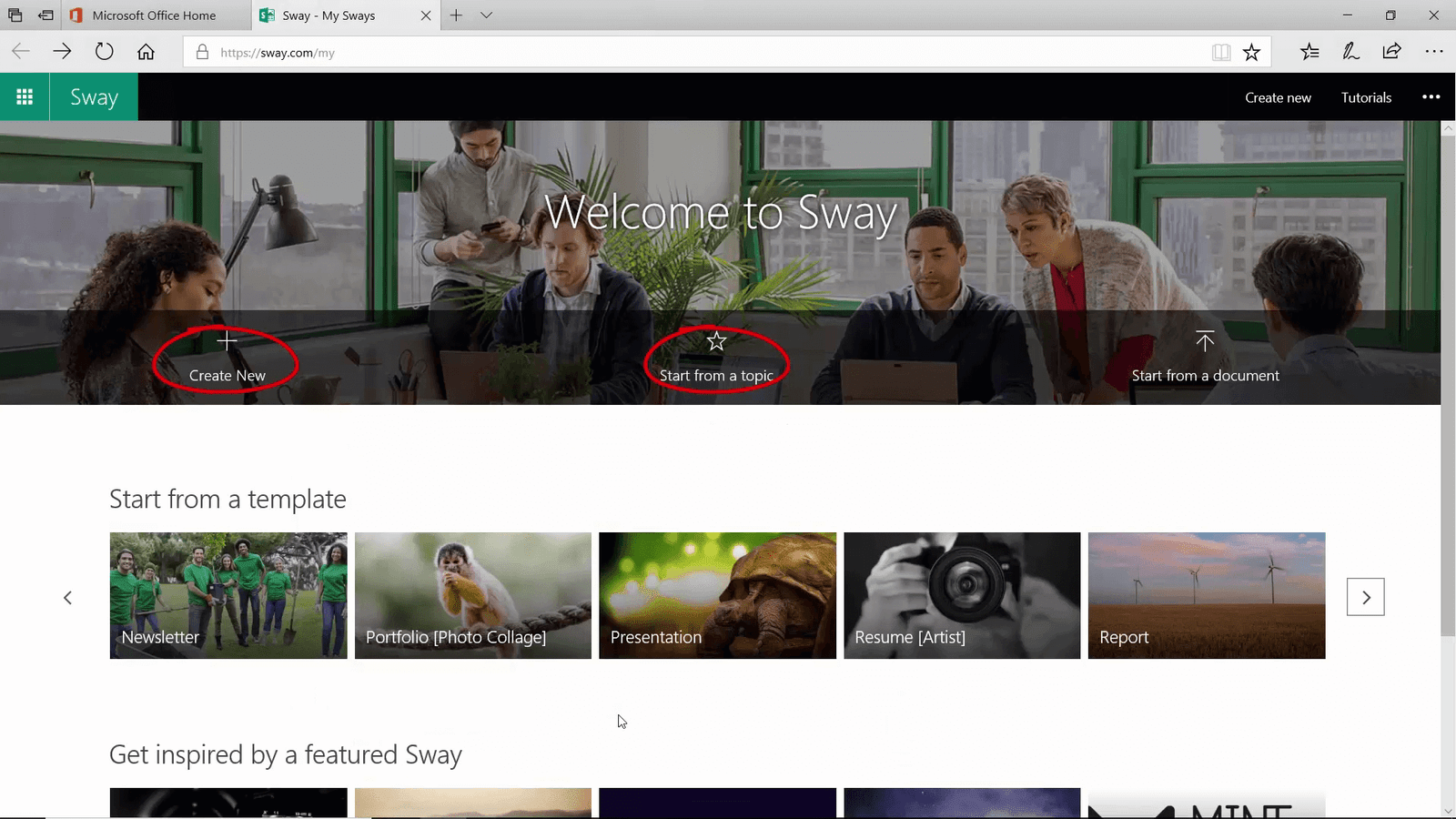 Easily build your storyline by dragging and dropping items into place. Combine text with rich media such as images and videos and control how they are displayed for optimal effect. Choose  one of the many available designs to apply to your Sway, or let Sway mix it up for you.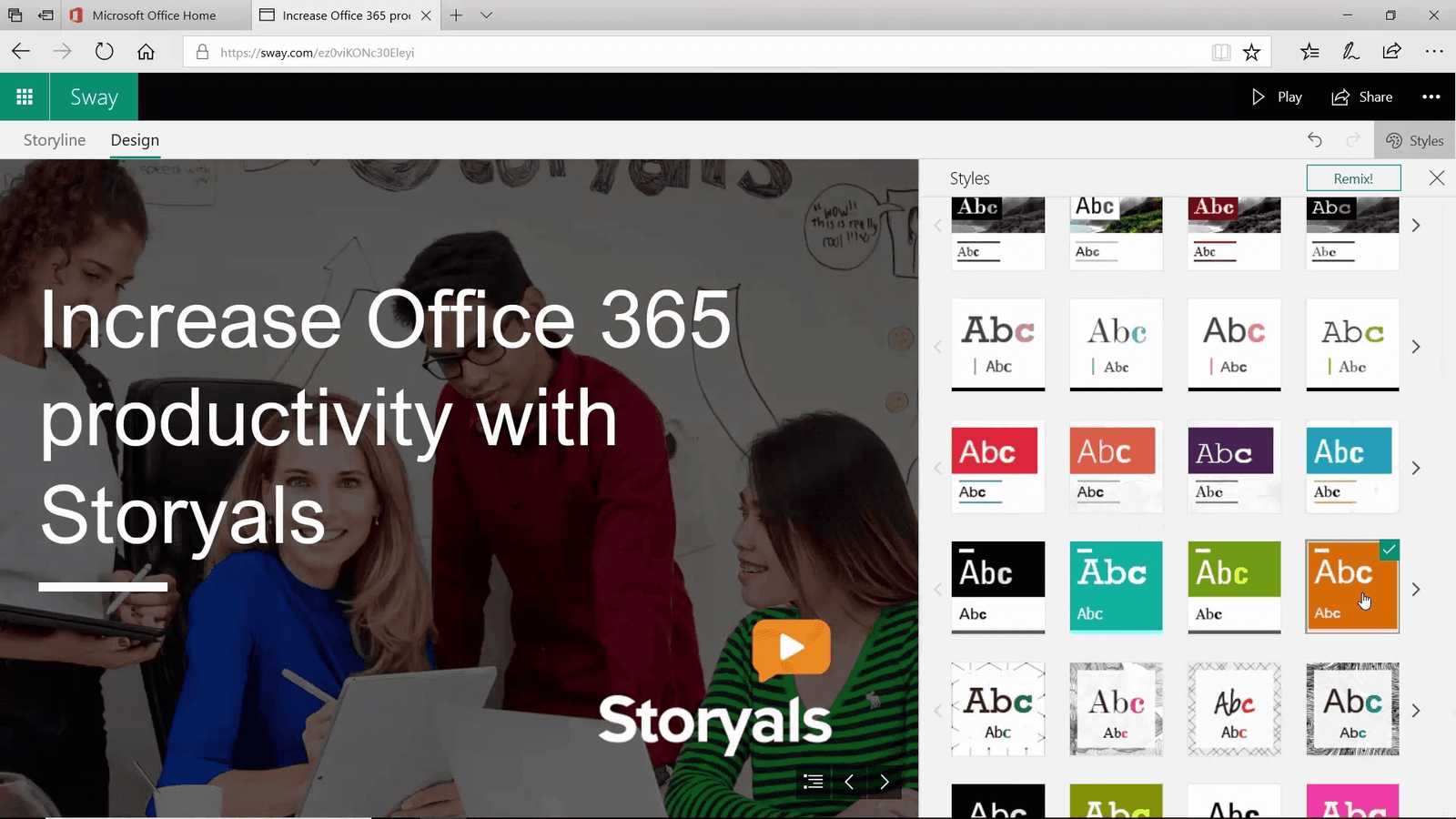 To better align with your corporate branding, customize the design and save it as a template. Your Sway can be viewed by anyone through a simple link and it looks great no matter the size of screen.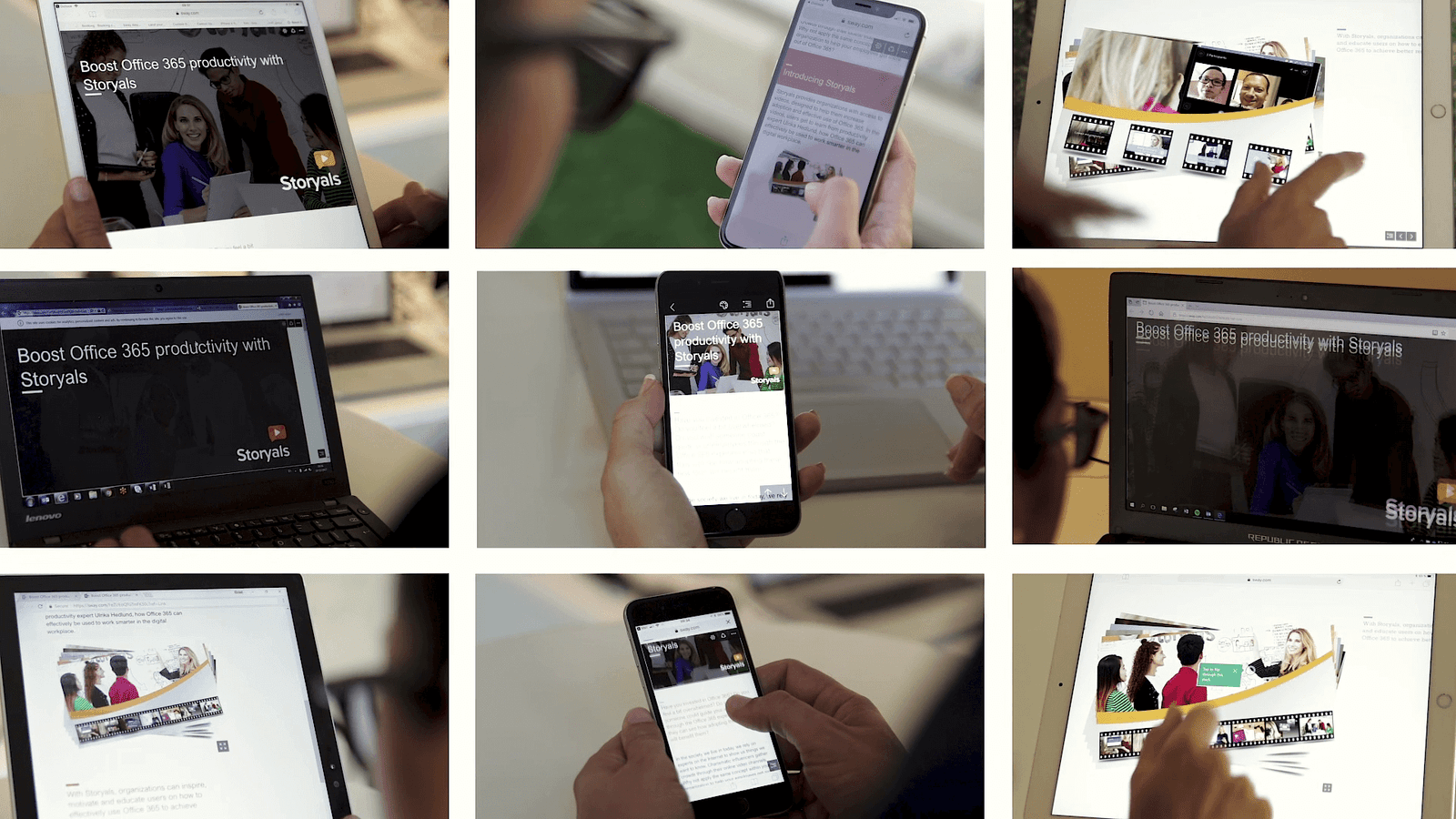 Monitor your reach by checking the view count and easily update contents and access permissions as needed.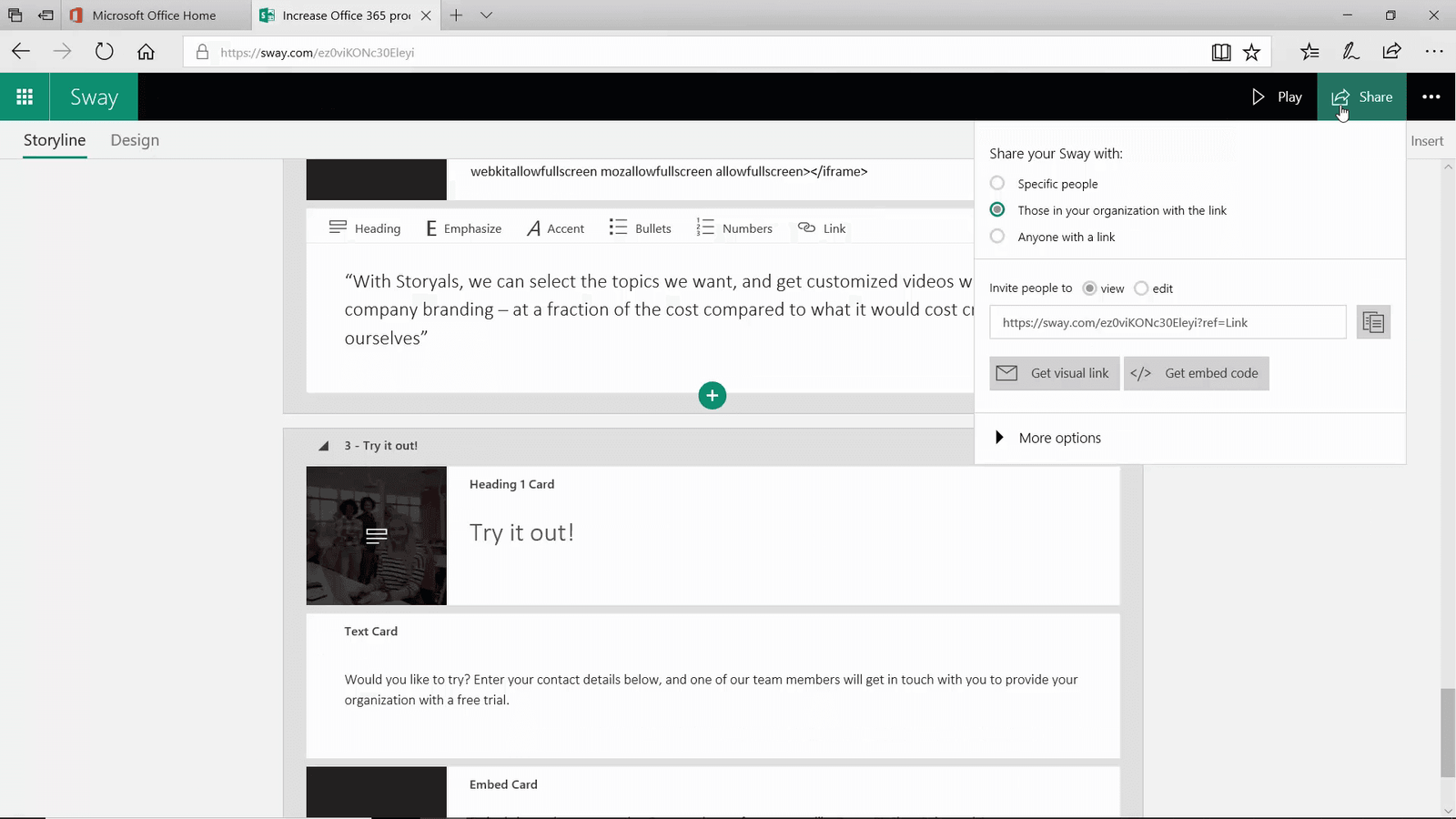 With Sway you can make your story stand out and broaden your reach.