How to use the Wikipedia App?
To use the Wikipedia app you first need to make sure that it's available. If you've added it you will see it under the "INSERT" tab in the "Apps" section.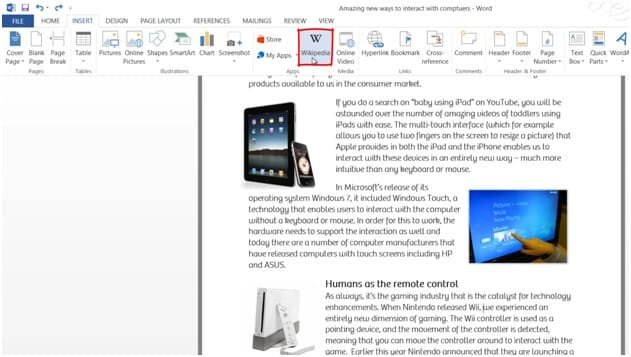 If you don't see the Wikipedia app there, click the "Store" button. Search for "Wikipedia" in the Office Store and then click "Add". Once it's been added, click "Wikipedia" to open up the Wikipedia sidebar. Double-click the word you want to look up.  I'll double-click "Wii" and can see here from Wikipedia that Wii was released in November 2006. So I can easily just add this to my text. The beauty here is that you don't have to leave Word to find the information you're looking for – it's all there directly at your fingertips.