How to remove header from first page
Here I have a document where I've inserted a header and footer. I don't want the cover page to have the header and footer, but if I open up the header and footer on the first page and try to delete the logo, it will be removed from all pages.
To remove the header and footer from the first page, but keep it on the remaining pages in your document, open up the header or footer and on the "DESIGN" tab in the "Options" section mark the option to have a "Different First Page".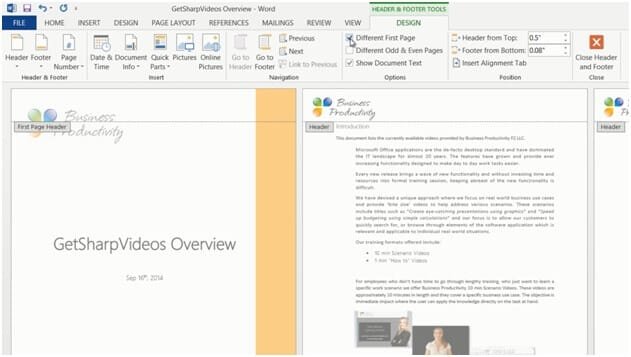 The contents of the Footer and Header are removed from the first page. As you can see a unique header called "First Page Header" and a unique footer called "First Page Footer" is created where you can add pictures or text. For here I'll just leave them empty.