How to password protect notes in OneNote 2010
Please note that this is a shortened, fast-speed video with the objective to give you a glimpse of ways in which you can improve your business productivity. The full video: "Prepare and conduct professional job interviews" shows you how to perform the steps in a slower, more user-friendly fashion.
You can also access the full course, "Smart and effective notes using Microsoft OneNote 2010" on Udemy.
How to password protect notes in OneNote 2010
To add a password, right-click the section tab and select "Password Protect This Section".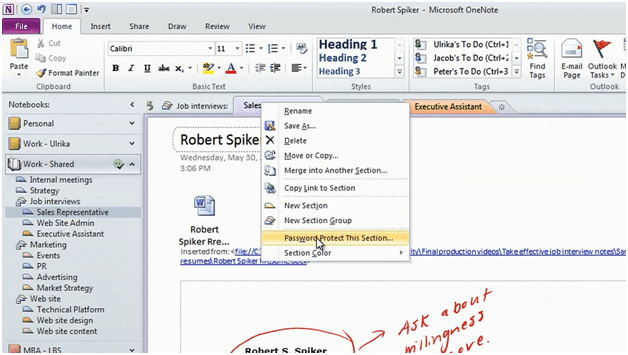 Here you will get an option to "Set Password", here I'll type in a password and then confirm it and click "OK". Here I'm asked whether or not I want to delete the backup files that have not been password protected and I'll click "Delete". All future backups will be protected. Here I'll click "Lock All" to enforce the password protection.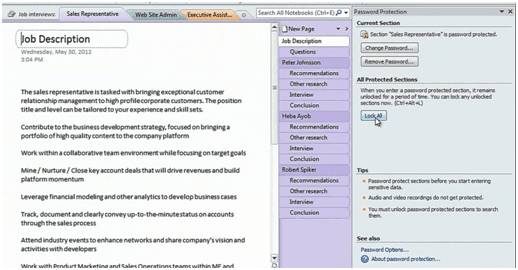 To access the pages again I have to click on the page and then enter the password.