How to move columns in Excel 2010
I'd like to move this column with the ID-Number so that it's the first column in my spreadsheet. I'll move my mouse cursor to either side of the column until I see a cross, then I'll hold down the right mouse button and drag the column to the desired position.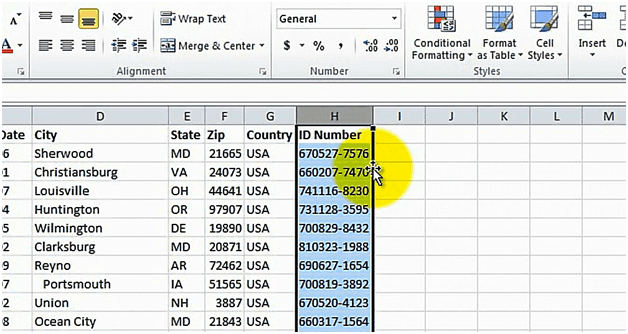 From the menu I'll select "Shift Right and Move". The columns are shifted to the right to make room for the ID Number column.
 I'll also mark the Address and Country columns and move them to the right of the Name column, again selecting to shift and move the data that is currently there.