How to insert a YouTube video in a presentation in PowerPoint 2010
param name="wmode" value="transparent"/>
Please note that this is a shortened, fast-speed video with the objective to give you a glimpse of ways in which you can improve your business productivity. The full video: "Add life to your presentations using video" shows you how to perform the steps in a slower, more user-friendly fashion.
You can also access the full course, "Eye-catching presentations using Microsoft PowerPoint 2010" on Udemy. 
How to insert a YouTube video in a presentation using Microsoft PowerPoint 2010
To insert a video from YouTube go to your selected video and click the "Share" button and then click "Embed." Copy the code.
Make sure you have the option "Use old embed code" checked because this is the one that works in PowerPoint.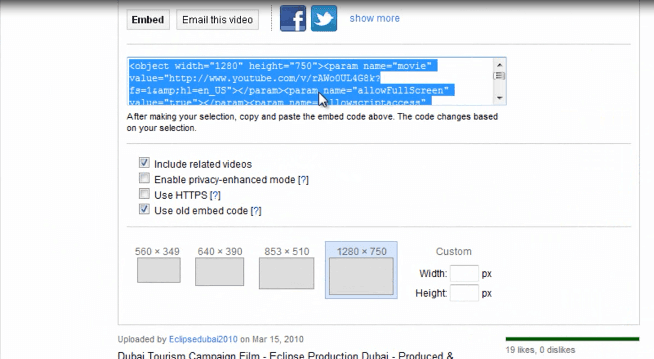 Go back to your PowerPoint slide and click "Insert" and then "Video from Web Site", and then paste in the code in the text box and click "Insert". You can resize the video to make it bigger and then click the slideshow shortcut to preview the video. Click start to see your YouTube video in PowerPoint.