How to email a screenshot
To insert a screen shot in an email, open up the page you want to take the screen clip from.
Here I'll open up our course directory page, then go back to the email and click "INSERT", and then "Screenshot". Instead of a full screenshot I just want to select a part of the screen, so I'll click "Screen Clipping".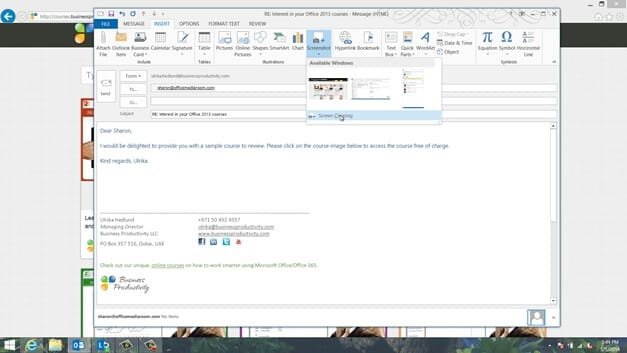 I'll mark the part of the page I want to include in my email and then I'll resize the image a little bit, then I can apply a nice design using the picture tools directly in Outlook. Here I'll add a nice shadow. I'll click "INSERT" again and select "Hyperlink" and then add the hyperlink to the course. There, that looks much more attractive.