How to edit PDF documents
Here I have a pdf document that I've opened in Adobe Reader. I'd like to make some changes to this document. In Word 2013 you can open up and edit pdf documents. To open up a PDF document in Word, right-click the pdf document and select to open with Word.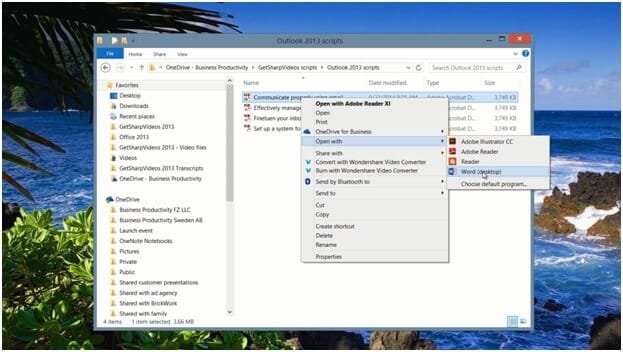 You'll get a warning that the document might not look the same in Word as in Adobe. Click "OK" to open up the document. The PDF document opens up and as you can see in this case the formatting looks quite alright. So now I can edit this document with my familiar tools in Word 2013.