How to do research from within a document in Word 2010
Please note that this is a shortened, fast-speed video with the objective to give you a glimpse of ways in which you can improve your business productivity. The full video: "Enrich your writing" shows you how to perform the steps in a slower, more user-friendly fashion.
You can also access the full course, "Professional documents using Microsoft Word 2010" on Udemy.

Learn how to do research from within a document in Microsoft Word 2010
In this section I write about Nintendo's Wii. I'd like to add to my text what year Nintendo released Wii. So what I'll do, I'll just right-click Wii and say [click] "Look-Up".
The online search engine Bing looks up Wii at a number of different sites and I can see here from Wikipedia that Wii was released in November 19th, 2006.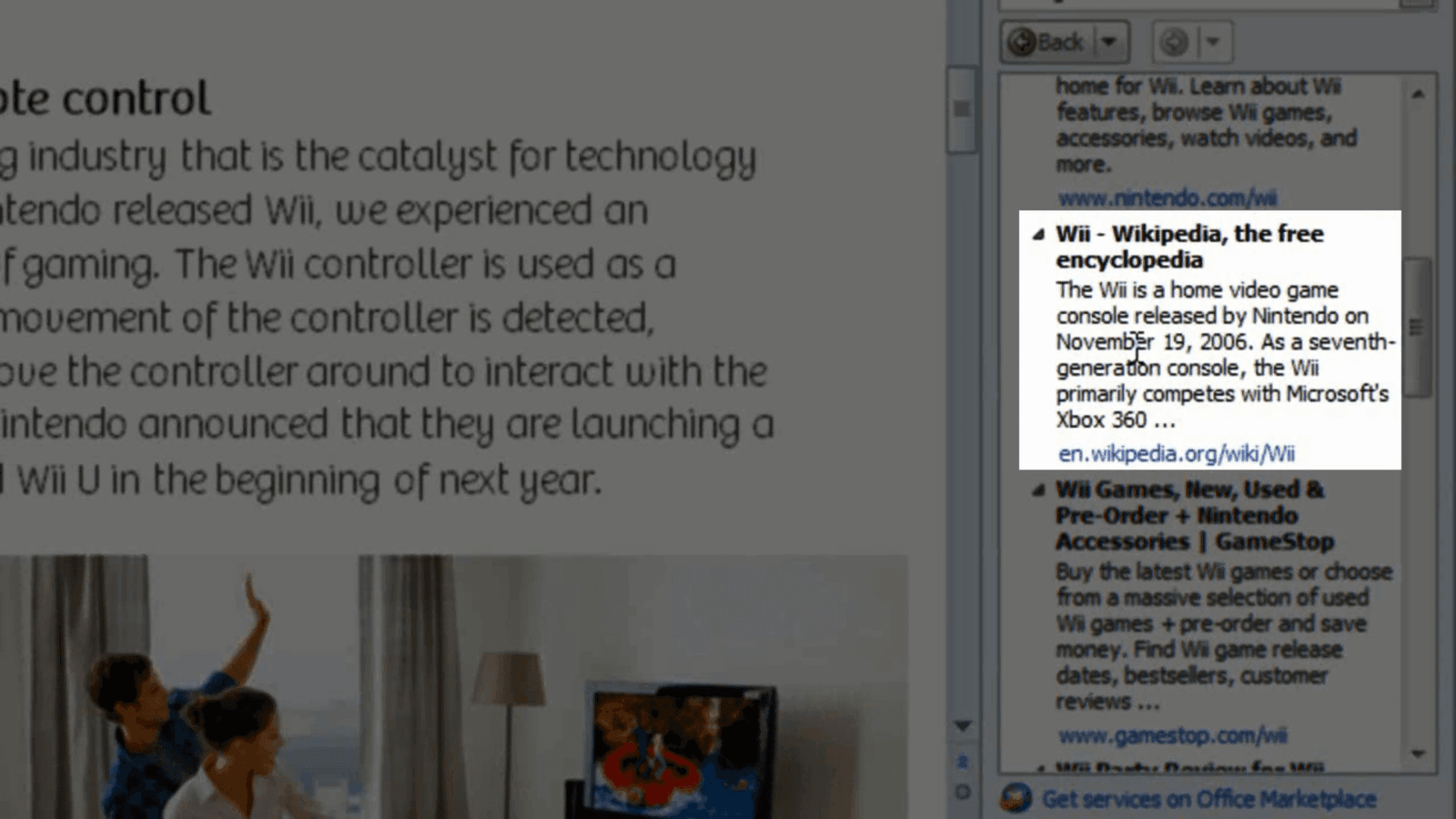 So I can easily just add this to my text. The beauty here is that I don't have to leave Word to find the information that I'm looking for. I have all of this information directly at my fingertips.