How to create a group calendar
To create a group calendar, right-click your calendars and select "New Calendar Group".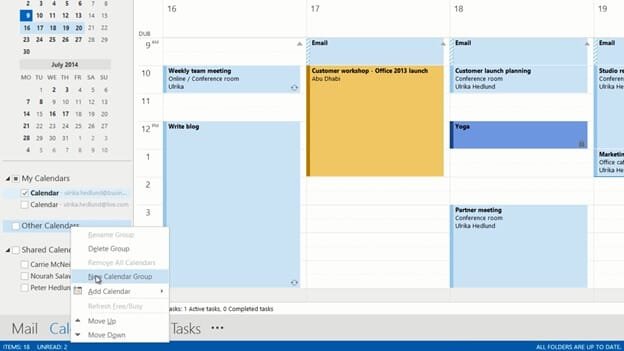 Give it a name, I'll name it "Marketing team". Right-click the calendar group and select, "Add calendar". Select the people you want to add to your calendar group. Hold down CTRL to select multiple people, and then click "OK". And there, now I have the marketing team's calendars available with just a single click.