How to create a blog
Please note that this is a shortened, fast-speed video with the objective to give you a glimpse of ways in which you can improve your business productivity. The full video: "Enhance corporate communication by blogging" shows you how to perform the steps in a slower, more user-friendly fashion.
How to create a blog using SharePoint in Microsoft Office 365
To create a blog click "Site Actions" and then "More Options". Select "Blog" and give your blog at title, I'll just name this "Ulrika's Blog" and then click "Create".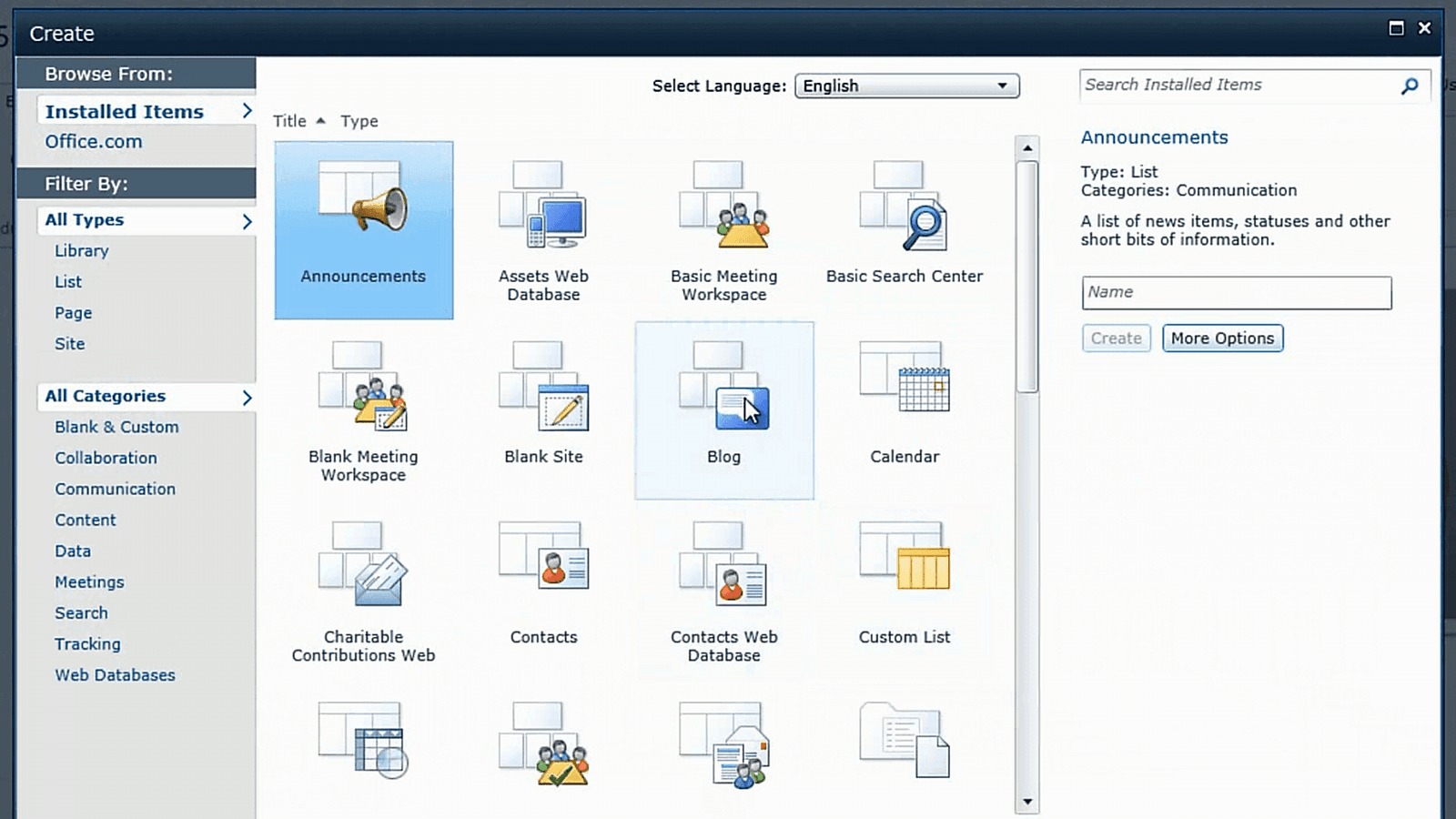 The blog is created and you can start adding blog posts through the browser, you can also use Word to write your blog posts. Under the tab called "Blog Post" I'll click "Insert Category", I can pick an existing one or add a new. I'll also add a title to my blog. Now I can write a blog post about our future strategy.  I'll add an image to my post and I'll use the familiar picture tools in Word to edit the image.
Now I'll click "Publish" to post the blog to our Intranet.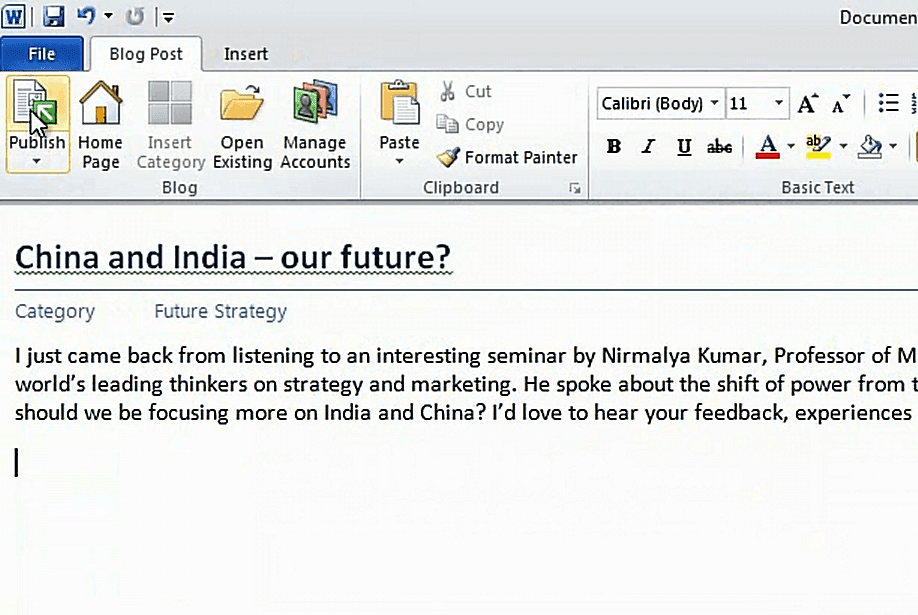 I'll refresh my browser – and here you can see my newly published blog article!
Sign up today to see more
Sign up for a membership today to get access to our full video library.