How to configure the address book
When you compose a new email and press the "To" button, the Address Book opens up. The Address Book is a collection of all your different contact directories. To change the settings of the Address Book, go back to your contacts folder and click the "Address Book" then click "Tools" and "Options".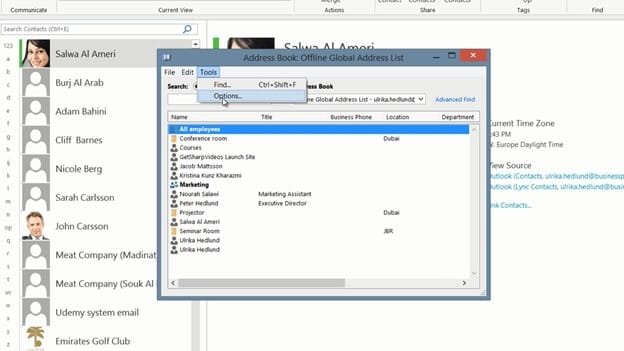 The first option is to decide which contact source to check when sending email. Here I'll select "Custom" and then I'll rearrange the order so that my Contacts folder is used first. I'll also select to show my contacts folder when opening up the Address book.
I'll click "OK" to apply the changes. Now when I want to send a new email and press "To" my contacts are visible in the Address Book.