How to add an email signature
To add a signature to your email, click "New Email" and under the "MESSAGE" tab click "Signature" and then "Signatures".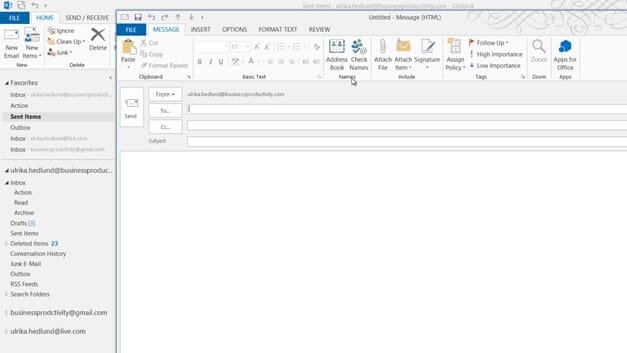 Click "New" and give your email signature a name. I'll name this signature "Business" And click "OK".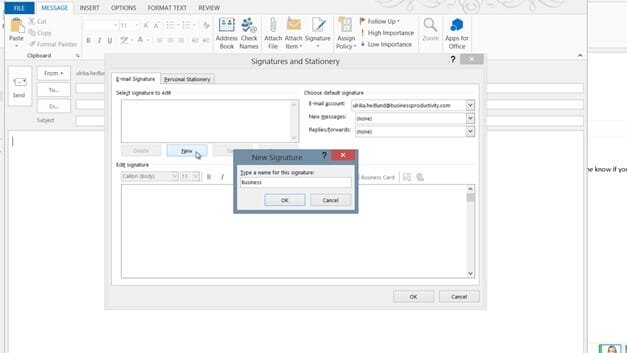 Now you can write your signature directly here in the text box, or as I prefer you can edit your signature in Word and then just copy it from there. Here is my email signature that I created in Word.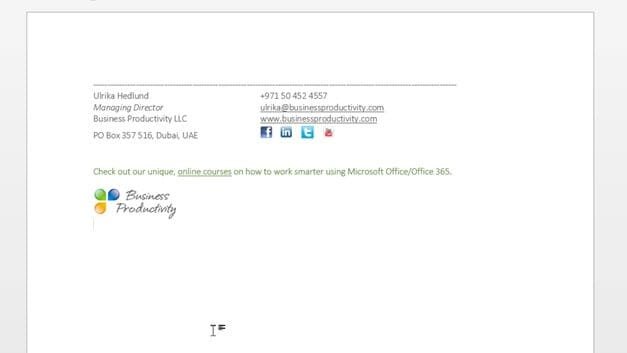 I'll mark the signature, right-click and copy, then I'll open up the email signature text box, right-click and select to paste keeping the source formatting. There that looks good. In the "New messages" drop down I'll select my newly created Business signature and then I click OK. Now if I click "Signature" the Business signature I just created is visible and I can just click it to insert it into my email. And the next time I open up a new email the signature is there from the start.