Highlights of OneNote 2013
OneNote 2013 has been designed to work from anywhere on any computer, tablet or smartphone. Now you can capture your thoughts and ideas from anywhere and always have your notes synchronized across your various devices.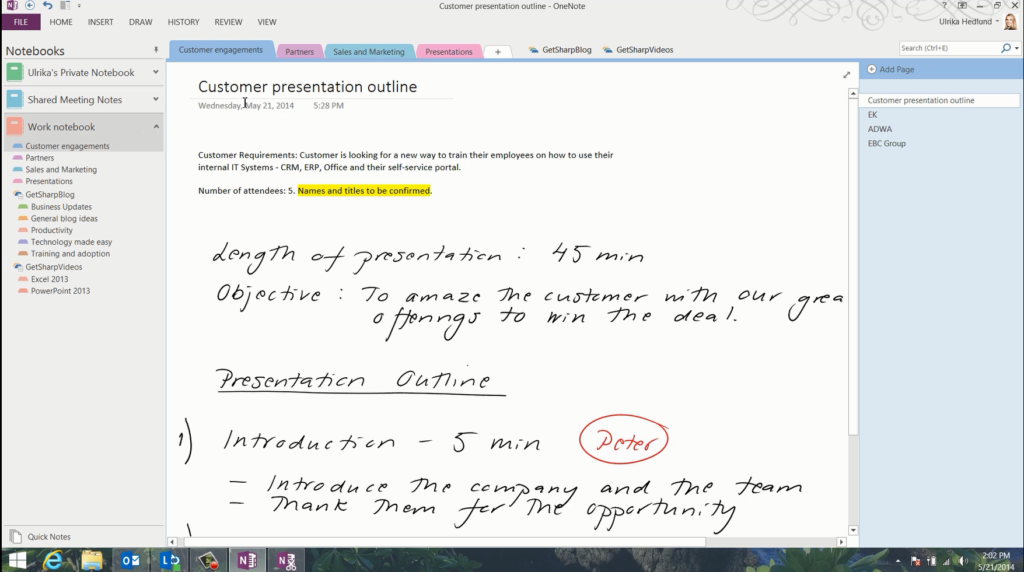 The new OneNote has a new clean interface that works just as well on traditional PCs as smaller touchscreen devices. You can easily access various notebooks, sections and pages. You can click the full page view to allocate the full screen to your notes.
If you are using OneNote on a tablet and turn it, the view will automatically change to full screen so that you can quickly get started with your note-taking.
With the new OneNote, you can easily share your notes. If you have your notebook saved in a location where it's accessible by others you can invite people to share the notebook with you or you can export a page, section or entire notebook and email the snapshot to people you want to share your notes with.
With OneNote, you can make meetings more productive. You can insert shared meeting notes in your Outlook meeting invitation. Select a shared notebook that meeting attendees have access to and a link to the notes will be inserted.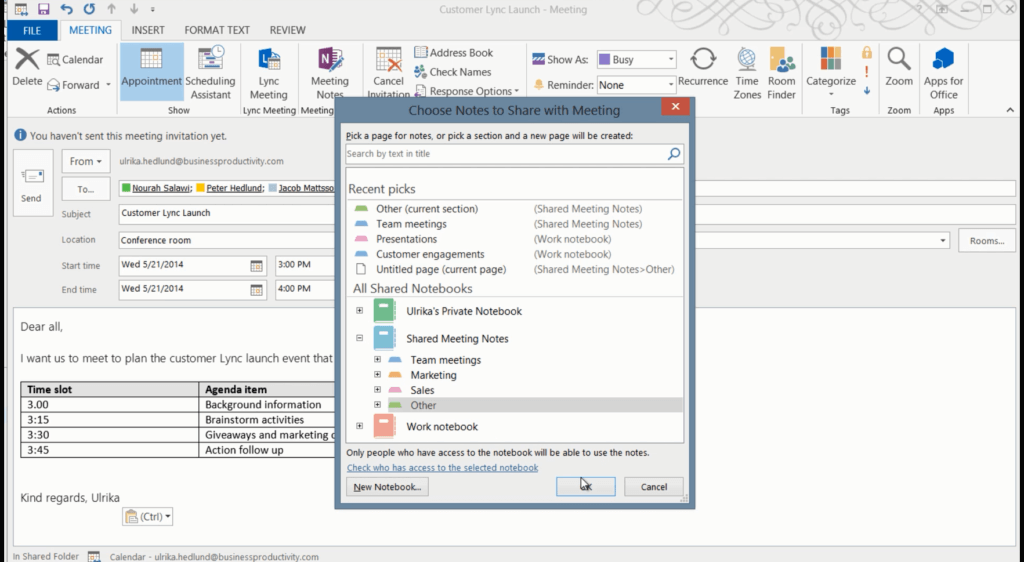 When it's time for the meeting attendees can open up the meeting invitation and access the notes from there. All meeting information from Outlook is inserted into the notes so that you don't have to waste time duplicating information. Either you can assign someone to take the notes which will be synchronized and visible to all attendees, or you can take notes collectively. You will see notes added by other participants highlighted in your notes.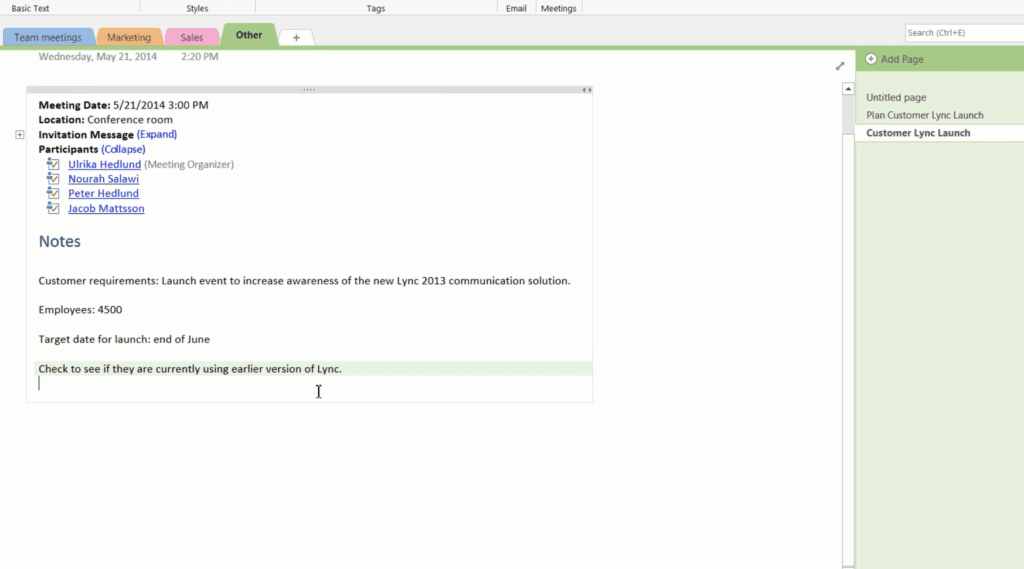 OneNote keeps a live link to the meeting invitation. If any changes are made to the meeting in Outlook, the notes will automatically be updated with the new information.
Your notes can now contain richer information with the improvements made to tables in OneNote 2013. You can work with tables in OneNote using familiar Office tools for formatting and sorting. If you need more advanced calculation capabilities you can convert your table into an Excel spreadsheet. You can then use the full functionality of Excel to do the calculations you need and include them into your notes.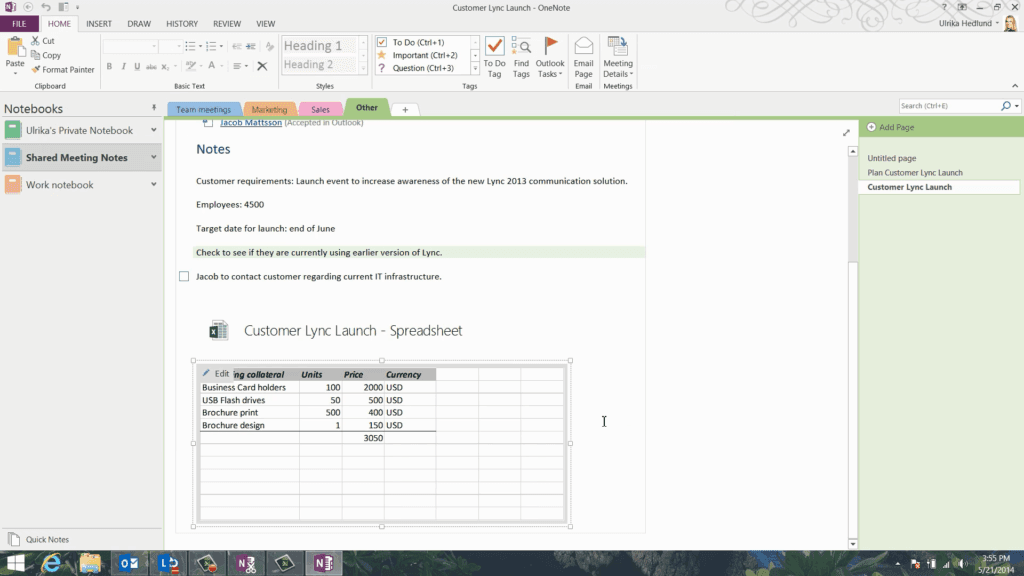 With OneNote 2013 you have everything you need, neatly captured in your notes accessible from anywhere.