A quick overview of SharePoint document libraries
Video updated on 4th November 2019
A SharePoint library is the optimal solution if you need to share documents as a team.
Having your files saved in the cloud ensures everyone on the team has access to the latest version and that multiple people can work on the same document – at the same time.
In SharePoint, you can add descriptive information to your document library to help communicate the contents.
The columns can help support approval cycles or other business processes you want to put in place. Filter, group and organize your documents to provide valuable insights.
If you need to work offline, you can synchronize the document library to your local computer, any changes you make to the documents will automatically be synchronized back to the cloud when you're back online.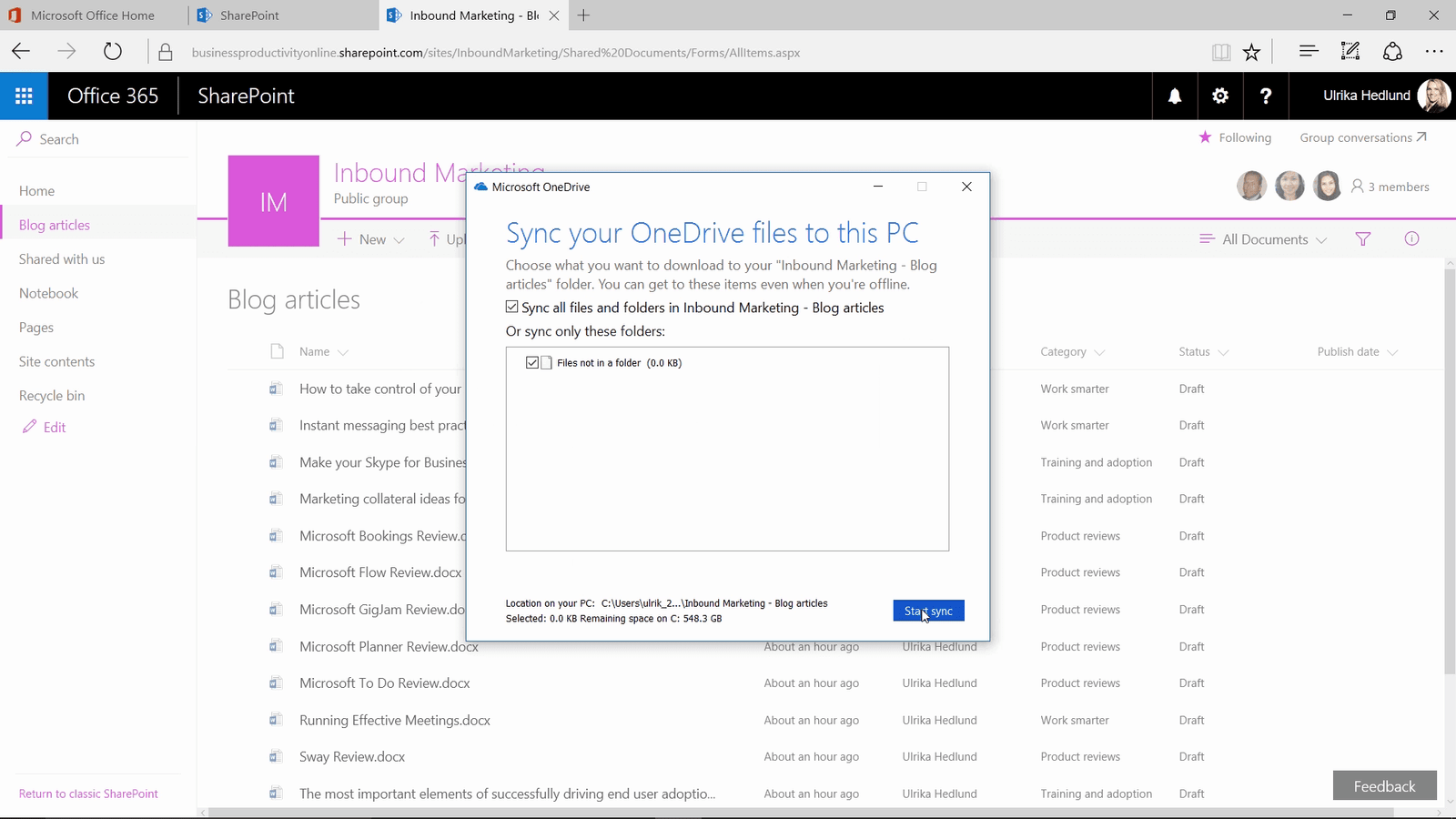 Documents saved in a document library are not only for the people within your own organization. You can easily share a document with external business partners, either by sending a sharing link or by inviting them to join the team.