A quick overview of PowerPoint
PowerPoint is a rich tool for creating and delivering presentations – whether you are presenting during an online meeting, in person in front of a live audience, or if the presentation is delivered without you present.
In PowerPoint, you construct your story using slides that you can fill with text, images, SmartArt, 3D objects, videos and much more.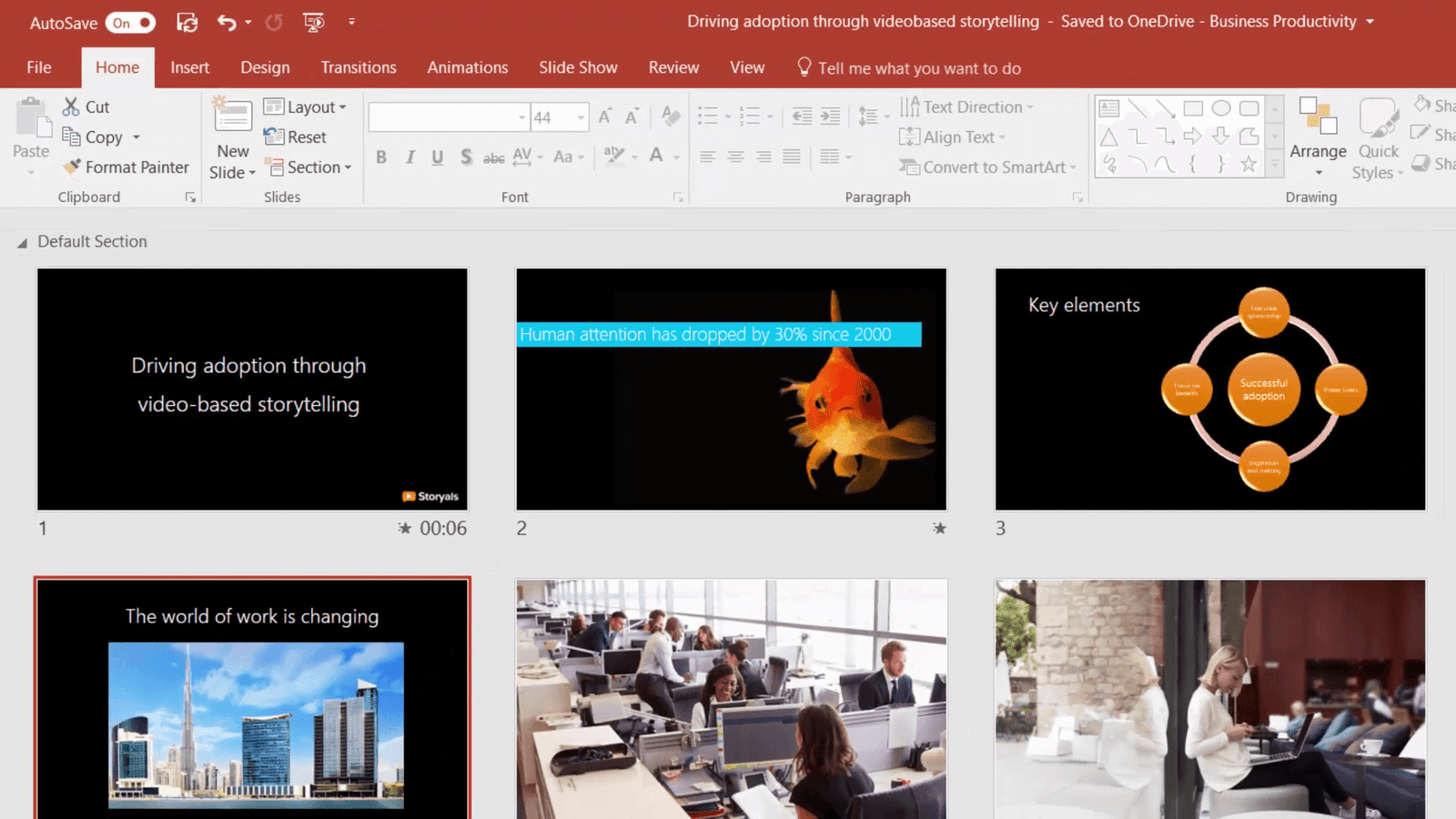 PowerPoint comes with a rich set of media editing tools, that enable you to easily edit and enhance inserted media to get the visual result you are looking for.
New, intelligent enhancements in PowerPoint help you create visually appealing slides by recommending professional design layouts based on your content.
You can make your presentations come alive by adding animations to the content of your slides and add dramatic effects by using slide transitions. No matter where you are, you can depend on PowerPoint to help you tell powerful stories that captivate your audience.