GetSharpCourses
Do you want to learn how to use Microsoft Office 2010/2013 with confidence and ease?
GetSharpCourses are designed for business professionals who need to brush up on their current Microsoft skills.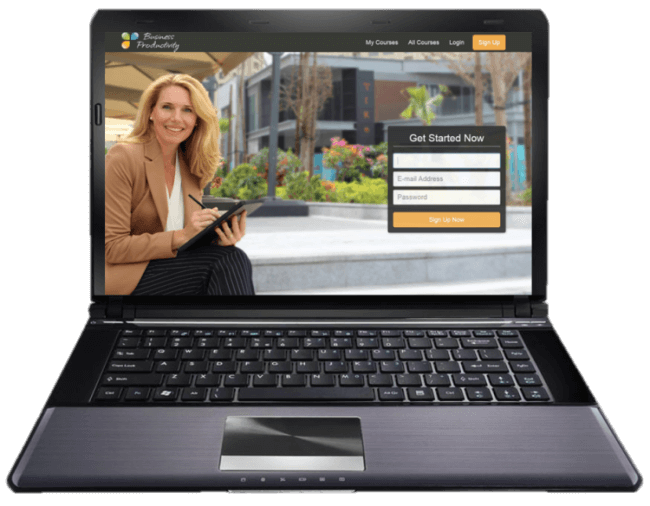 Focus on results
GetSharpCoures is a new type of online training courses designed for today's demanding professionals who want to get fast results. Instead of focusing on features, GetSharpCourses show you how to use Microsoft Office more effectively in real-life business scenarios for immediate impact. The courses can be accessed at any time, from anywhere – for a lifetime!
Save time
If you want to learn how to manage your email more effectively using Outlook, or if you want to learn how to create eye-catching presentations using PowerPoint, GetSharpCourses is for you!  All courses combine best practices and better work methods with the effective use of Office applications. By watching these courses you will learn how to work smarter, save time and produce higher quality work.
Learn from an expert
The courses are being taught by business productivity expert Ulrika Hedlund who shares her extensive expertise. In the step-by-step video tutorials, you can easily follow the various steps covered in each course. GetSharpCoures cover how to work more effectively in real life using Outlook, Word, PowerPoint, OneNote, Excel, SharePoint and Lync.